"Women don't give free gift" – Man says as he narrates how his wife got a tailor to sew native as gift for him and still collected money from him to pay
A man has recounted how his wife had initiated a heartwarming gesture which only resulted to him paying for it.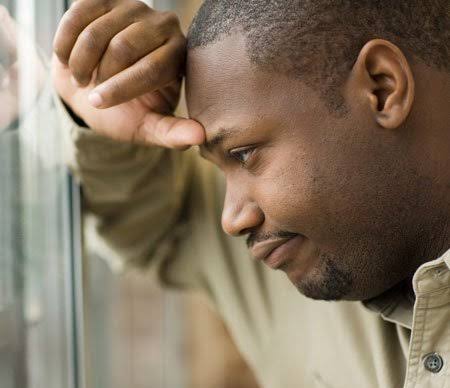 The man revealed that his wife had seen the need for a change of wardrobe for him and had stated that he needs new native clothes.
She had contracted a tailor to sew the natives for him which she meant to provide as a gift to him but he ended up paying the remaining balance since she couldn't pay completely.
The man wrote:
"My wife, seeing that I needed new native attires, decided to contract a tailor to sew some for me w/out my knowledge.
She presented them to me then told me it was a gift from her to me.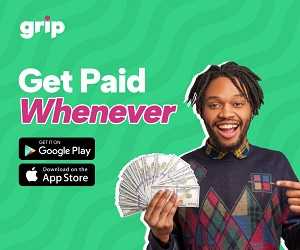 But she didn't pay the man completely & asked me for the balance."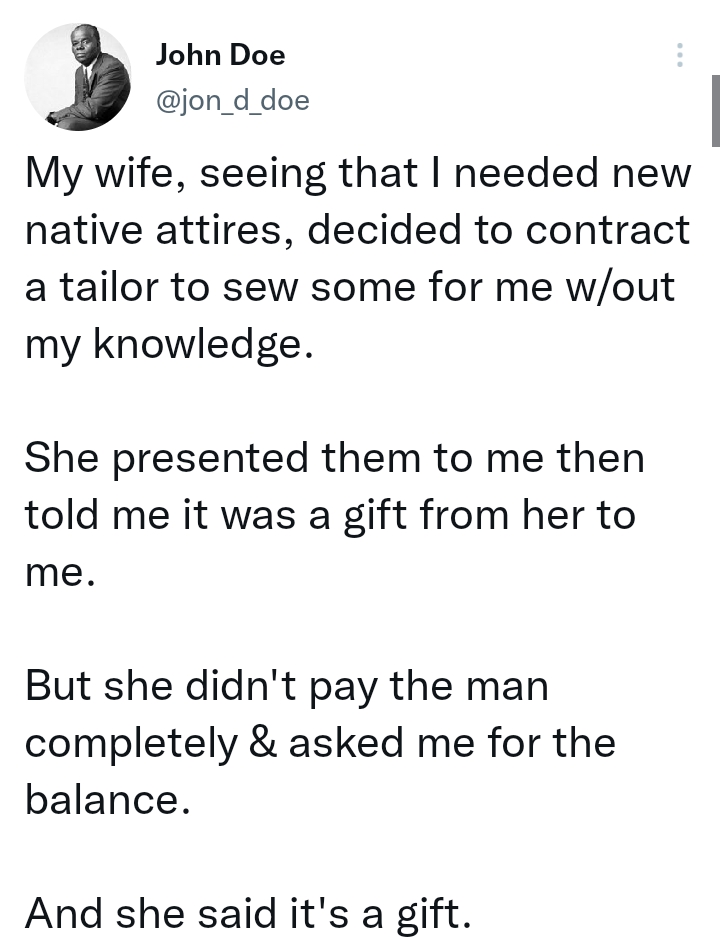 The post garnered a lot of attention from netizens after it went viral; they stormed his comment section in droves to provide their opinion.
The man later gave an update saying:
"Thank you all for your comments & quotes. My wife & I had a good laugh at them. And for those that were inspired by it, no man will frown at such gestures.
Women don't give free gifts. You'll pay back one way or the other even without knowing. Merci 🙏."