When I'm going to date again
Nollywood actress, Moyo Lawal has revealed that she will only date again when God points someone directly to her.
The actress, who expressed how much she had given up on finding a suitable partner, took to her Instagram page to write: "I'm not dating again until God himself come sit on my bed & say "my homeboy tryna talk to you".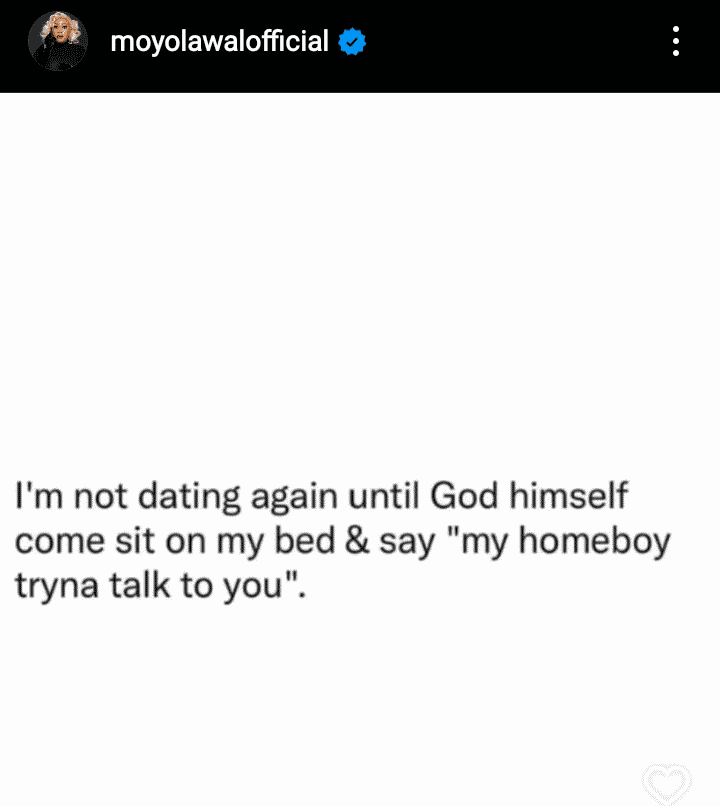 Recall that she had in 2021 addressed reports that she is having an affair with a certain wealthy northern politician.
In the video she published on her Instagram last year, the actress denied the allegations; stating that she is one of the most decent actresses in the country.