Revealed: Bridget Otoo's husband Dr Evans Tetteh is a member of Freemason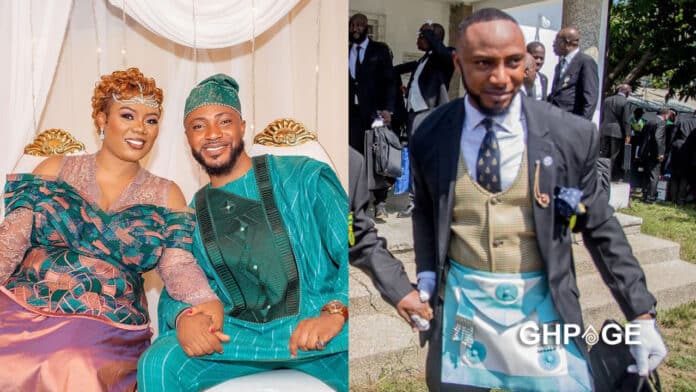 Barely 48 hours after broadcast journalist Bridget Otoo tied the knot with her longtime secret beau, some internet users have already started digging into her husband's private life.
Bridget got hitched to Ago Tetteh in Secondi Takoradi on Saturday, June 13, 2022, in a simple yet colourful traditional marriage attended by a handful of people in her close circle.
READ ALSO: 'The groom doesn't look happy' – Ghanaians react to videos of Bridget Otoo's wedding
After combing through the social media archives of Dr Evans, it has been unravelled that he is an active and certified member of the Freemason lodge in Ghana.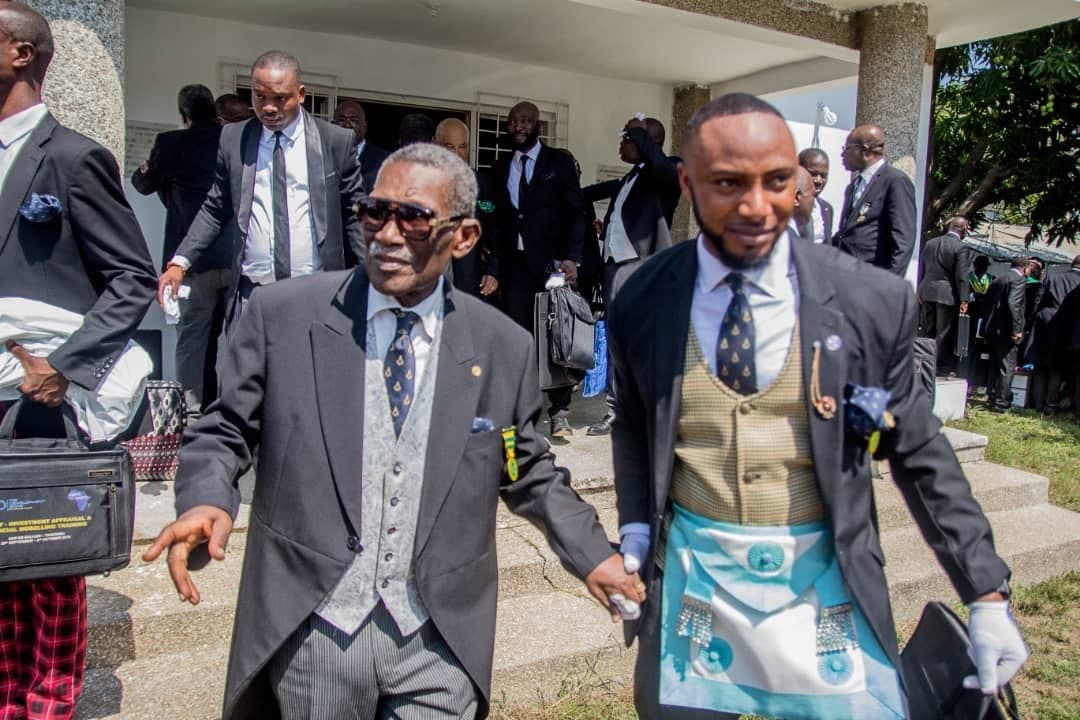 Not only is he part of one of the world's largest non-religious, non-political, fraternal, and charitable organizations, Dr Evans is a proud member who often tweets pictures of himself adorned in Masonic robes and jewels on his social pages.
SEE ALSO: Moment Bridget Otoo's husband refused to kiss her
Occasionally, he shares videos of him at meetings of the GrandLodge, where other high-profile members converge to undertake significant engagements.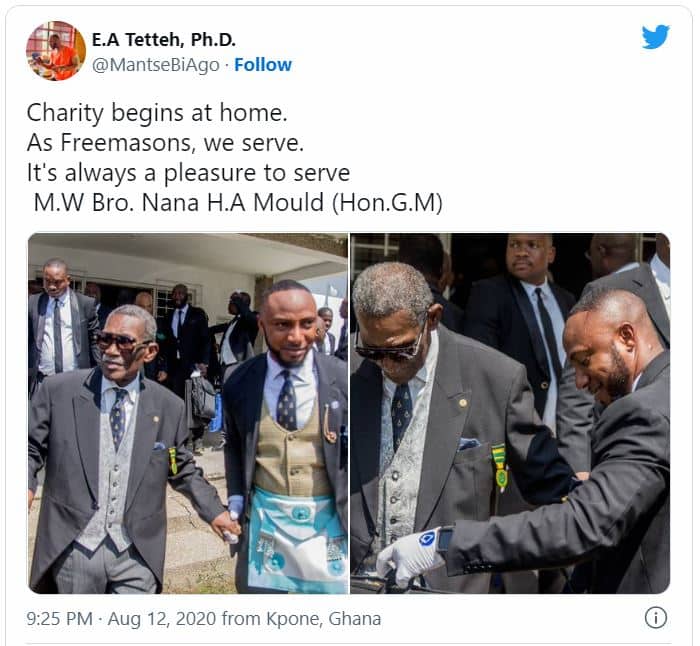 In August 2020, he tweeted a video bemoaning how the coronavirus pandemic had interrupted their annual meeting that year when the government put restrictions on social gatherings to curb the spread.
SEE ALSO: Bridget Otoo heavily pregnant and using marriage as cover-up
He captioned the video: "Anka by this time, we are papping in Kenpistic."
Though Bridget and Evans' wedding was strictly by invitation, photos and videos from the marriage have surfaced on social media kind courtesy of Lydia Forson and Serwaa Amihere who were guests at the marriage ceremony.
See more videos from the wedding HERE