Moment Sabinus played along, offers dollars to little girl in exchange for her childish delicacy (Video)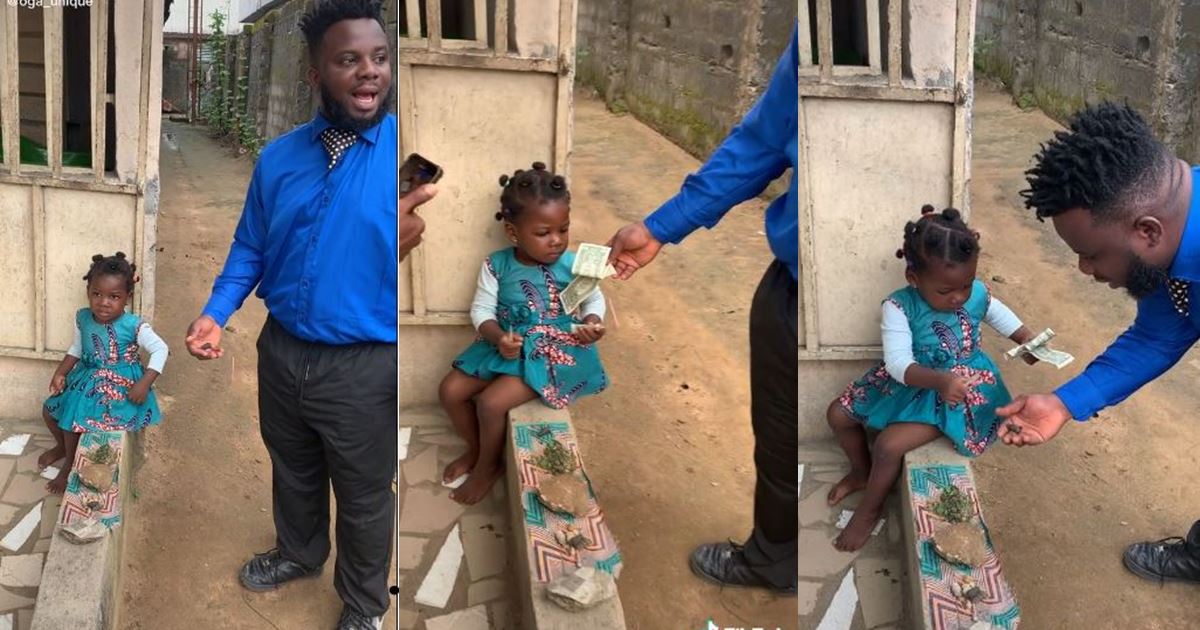 Popular comedian, Chukwuemeka Emmanuel Ejekwu alias Sabinus recently melted hearts after he played along with a little girl who demanded money in exchange for her childish food.
In the viral clip, Sabinus had approached the girl for her food which was made of stones and leaves and she requested a sum of N5K. Sabinus subsequently reached an agreement to pay N4K for the 'food'.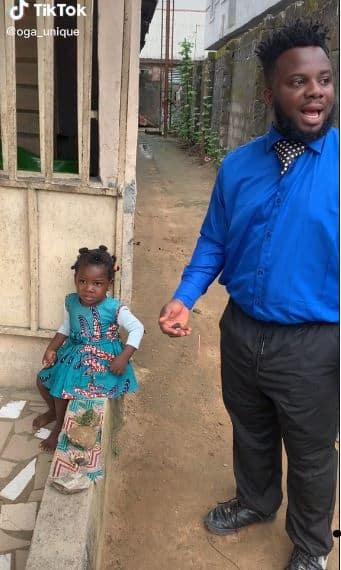 To everyone's surprise, Mr Funny dipped his hands into his pocket repeatedly, brought out several dollar notes and handed it over to the little girl.
A female onlooker who marvelled at the display screamed 'Jesus' in shock.
The girl later offered Sabinus her meal before they exited the vicinity.
Watch the video below: