Lady narrates how she dealt with her ex-boyfriend for slapping her
A lady identified as Tolani on Twitter has narrated her experience with her ex boyfriend after he slapped her.
Tolani in a series of tweets, revealed how she immediately wiped him with an old palm slippers and ran away.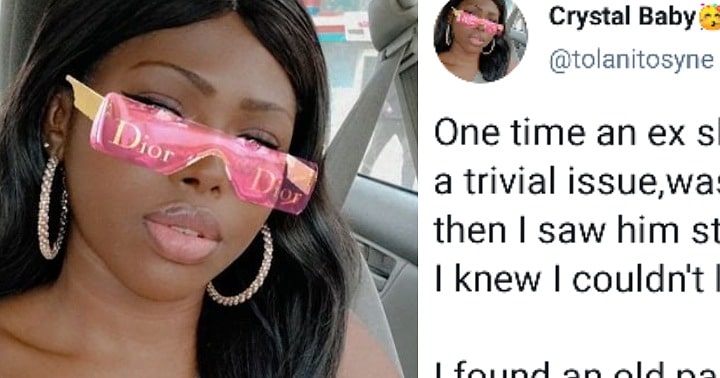 She tweeted,
"One time an ex slapped me over a trivial issue,was about to leave then I saw him standing outside & I knew I couldn't let it slide. I found an old palm slippers in the passage & wiped him hard at the back of his neck then ran. Didn't look back till I got home. That was the end!
I ran o. He followed me but my grams chased him. I have never ran that much in my life till date."