"I hope her husband can wash and cook"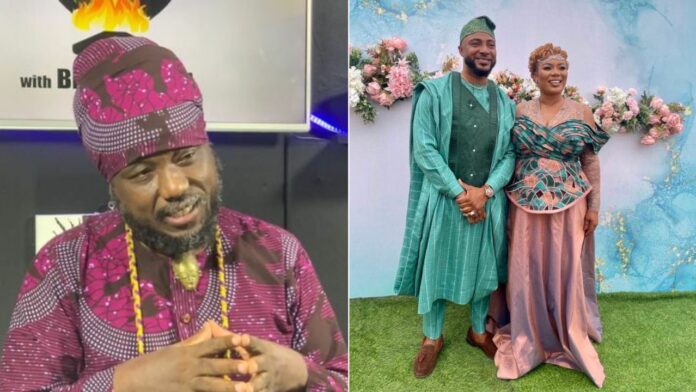 Journalist Bridget Otoo has been taunted by musician Blakk Rasta over her eventual decision to settle down.
She had previously intimated that she would only marry a man who could perform house chores.
In fact, during an interview, Bridget Otoo asserted that washing, cleaning and cooking were not gender-based roles and thus would prefer a man who could do them all.
Following her marriage to one Ago Tetteh, Blakk Rasta believes Bridget Otoo decided finally to settle down after she had got a man who could wash and clean.
In a social media post, Blakk Rasta intimated that the marriage could suffer setbacks should the man not be in the description of Bridget Otoo. Thus it would take a catering service to salvage it.
I hope @Bridget_Otoo 's husband can WASH and COOK. Else.. Catering school would help… I wish you success, bro…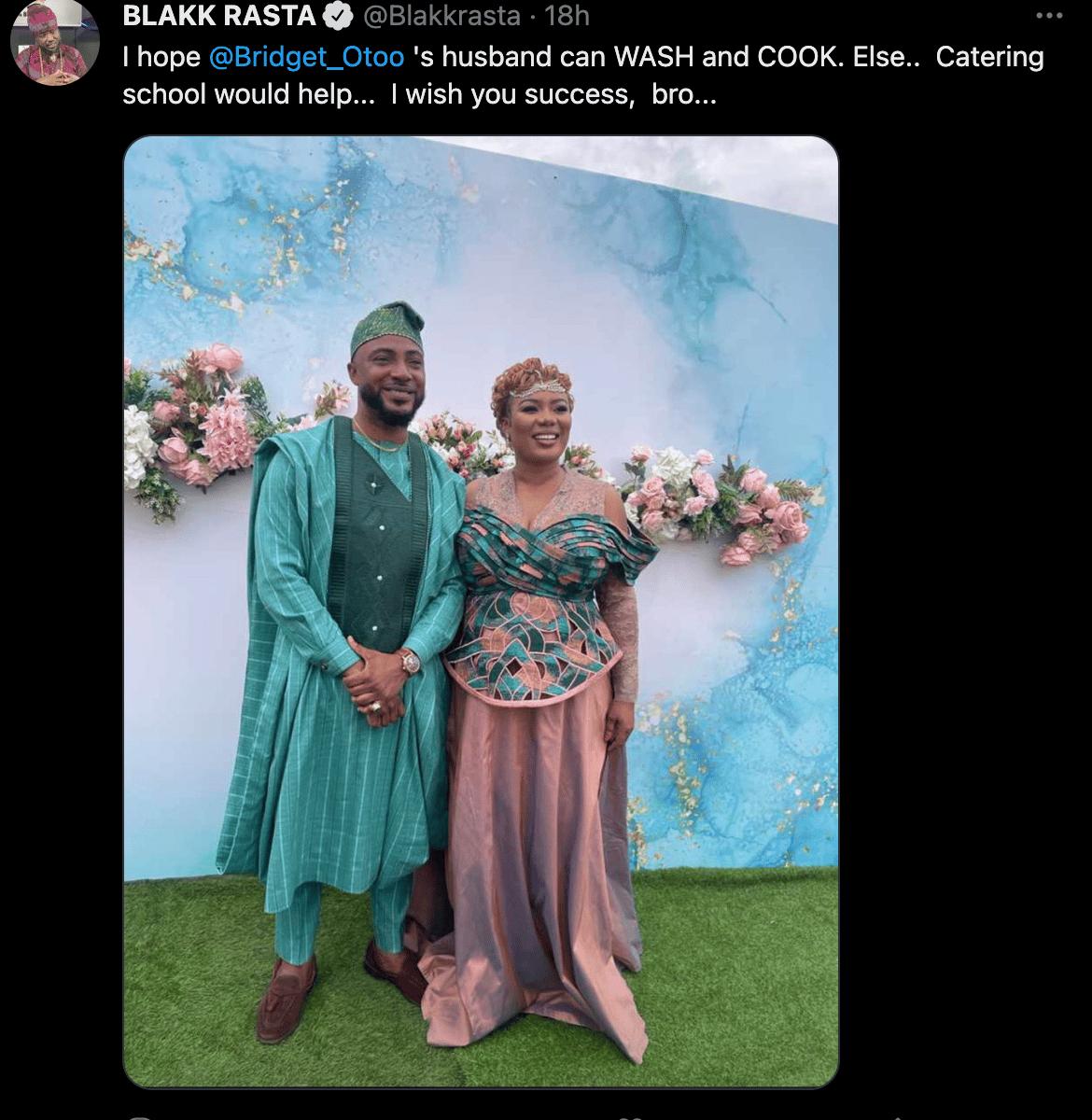 Bridget Otoo tied the nuptial with one Ago Tetteh at Takoradi over the weekend. Read more…