"I didn't attend because I don't like losing"
American rapper, Cardi B, has deleted her Twitter account in the wake of her fans' outrage over her absence at music's biggest event, the Grammy.
Prior to an earlier tweet that she would delete her account, Cardi on Sunday had clashed with some of her fans who included her children in the bashing spree.
She had tweeted before deactivating her account, "I'm deleting my Twitter On God I hate this f**kin dumbass fan base."
The singer added: "You got the slow dumbasses dragging my kids all cause y'all [thought] I was going to the Grammys and I didn't the f**k?" 
However, on her Instagram live, the American singer explained why she got irritated.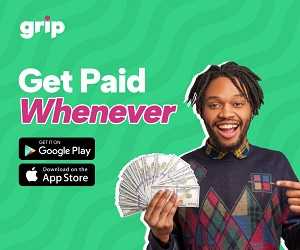 Noting that she hates losing, Cardi, asked her fans why she would go to an award show at the moment.
In her words: "Do I have any new music? Why would I show up with one nomination? And I lost it anyways, so you wanted me to go to the Grammys, lose an award and me just be there smiling like, 'That's great, that's great.' Like, come on now my n—a. Come on now. I don't like that sh*t."