Fentuo Tahiru quits Citi FM & TV after 5 years
– Advertisement –
Sports journalist Fentuo Tahiru Fentuo has quit Citi FM and TV.
After five years at the station, he has announced his resignation from the Accra-based media house.
In a social media post announcing his decision, Fentuo Tahairu Fentuo said he has learned a lot by working at the station and the platform he was given to shine.
I'll like to say thank you to @Citi973/@CitiTVGH for the amazing last 5 years. It's been a wonderful place to learn and grow and I'm grateful for all the opportunities the platform afforded me.It's been an honour and a privilege. Thank you so so much.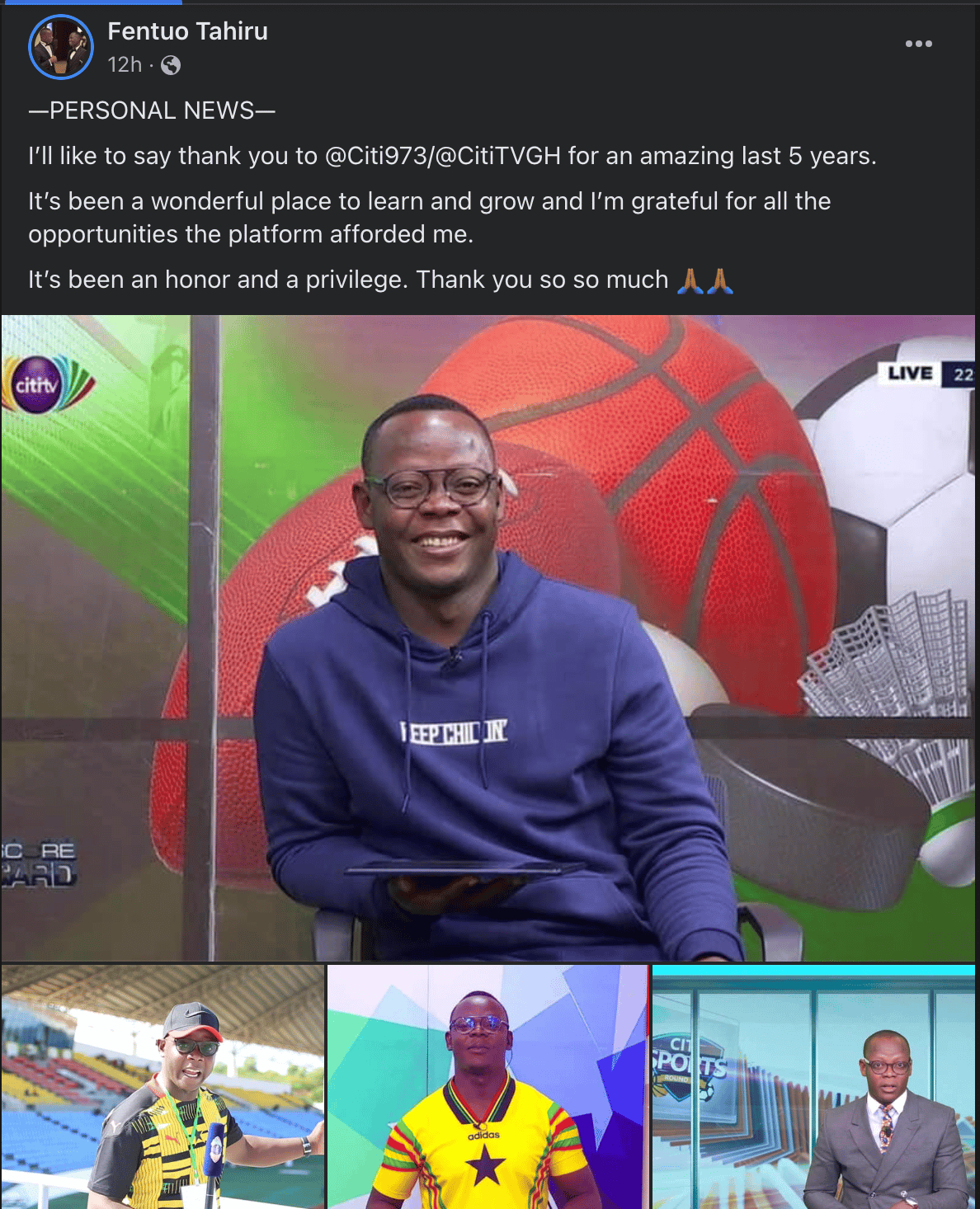 Fentuo Tahiru Fentuo was one of the key sports journalists at the station who made the Friday Sports show on Citi FM, the Sports Panorama the preferred sports show.
His colleagues were Natha Quao, Kwadwo Nketsiah, Christopher Nimley and Daniel Koranteng.
Fnetuo Tahiru Fentuo joined Citi FM and TV from Ultimate FM in Kumasi five years ago and has worked to become of the top journalists in Ghana who covers athletics and Formula One.
At the station, the Tumu indigen rose through the ranks to become the host of the Citi Sports Roundup, Football made in Ghana and Scorecard. He also commentated on several football games.
He joins Jessica Opare-Saforo as a person who left the station recently.
Fentuo joins JOY Sports after leaving Citi FM after 5 years at the station.