Chichi dares Eloswag to kiss Chomzy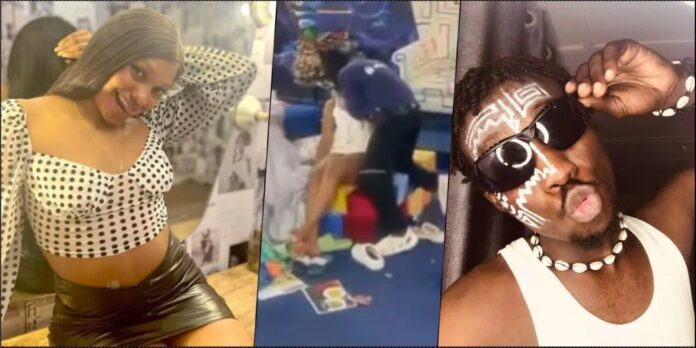 The BBNaija "Level Up" housemates changed the rules of the game when Eloswag ventured to kiss Chomzy for five seconds.
Chichi and others in the Level 2 house—now known as the Trenches by viewers—played a game together during the late-night conversation.
When Chomzy's turn came for a random male housemate to kiss her, Eloswag was chosen to perform the honours.
Eloswag, on the other hand, didn't think twice about it because, despite the fact that it hadn't yet materialised, the moment felt like a dream realised.
Three housemates: Chichi, Adekunle, and Sheggz, created a dramatic scene in the Big Brother Naija house when they engaged in a near fight.
It all started when Adekunle told his group drama about a certain village girl from Benin.
The claim, however, triggered Diana, a Benin girl, who argued that Benin is not a village, as implied.
As Adekunle struggled to justify his narration as not being condescending while involving Allyson, who also came from Benin, Chichi jumped into the debate.
Shegzz warned Adekunle about the statement, expressing his displeasure with Bella for supporting Adekunle. See the video here…