Actor James Gardiner secretly ties the knot?
– Advertisement –
Ghanaian actor James Gardiner has excitied his fans with a wedding photo that appears to suggest he has secretly tied the knot with his heartthrob.
Congratulations have been in order for the actor after he shared a photo from what looks like a private ceremony held in a small room with a few industry friends in attendance.
In the snap shared on his Facebook page, Gardiner and his supposed wife are seen seated at a table signing their marriage documents at the registry.
He simply captioned the photo: "The bells are ringing. Something Biiiig is coming!"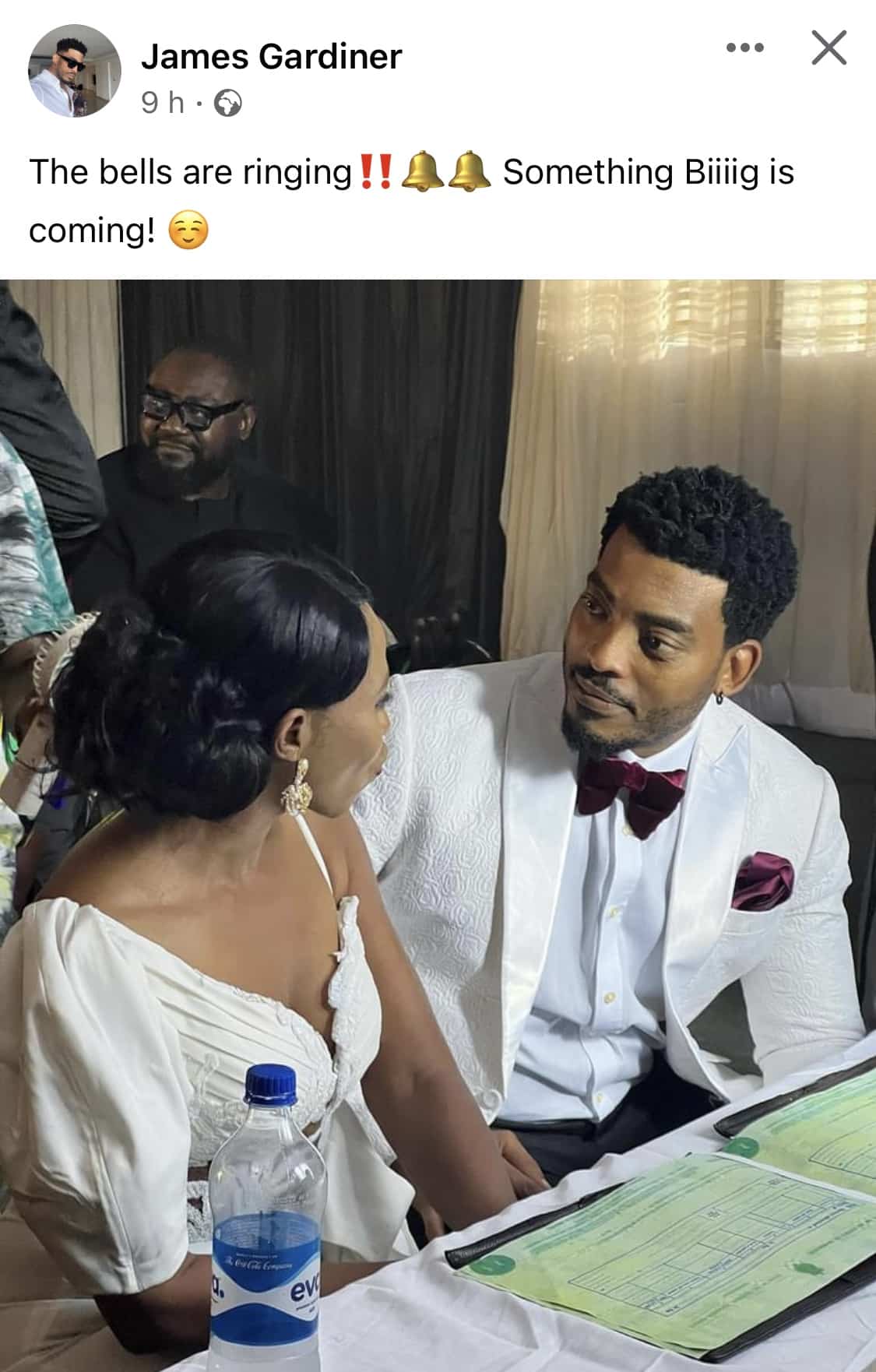 It is believed that the photo showing the actor and his wife in a beautifully tailored white suit and wedding gown was taken from a movie set.
Some fans have moved to ask the actor for the title of the purported upcoming movie and when it's set to premiere.